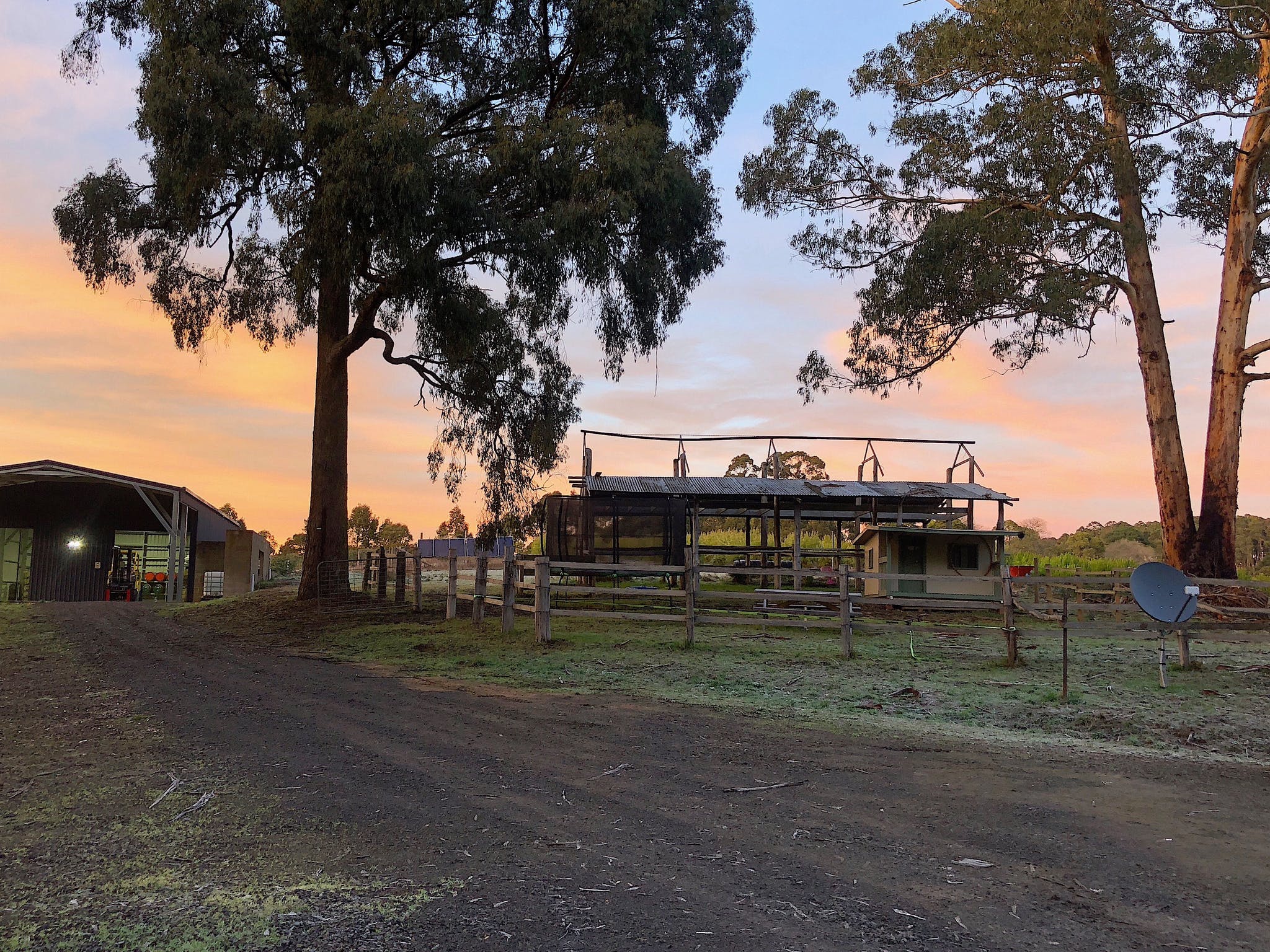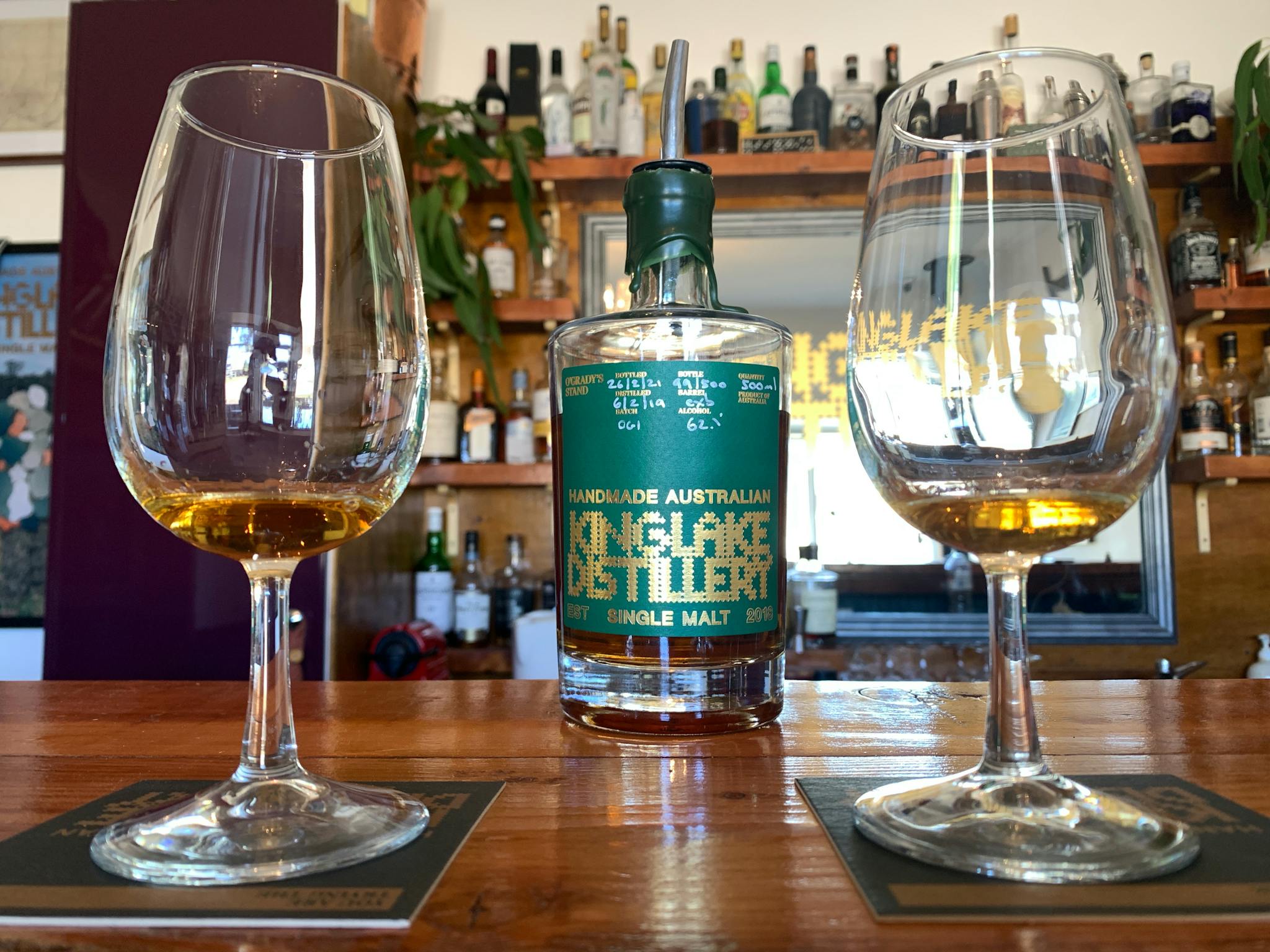 Single malt whisky distillery.
All the whisky is made in Kinglake, from scratch. Kinglake Distillery are in close contact with the whisky from the moment they grind the malt until the new spirit finally fills the barrel.
The foundation of exceptional whisky is water. The single malt is made from a mountain stream rising on the distillery property. It's natural, pure and totally unfiltered.
Kinglake Distillery want to know the provenance of everything that goes into the whisky. 80 per cent of the barley is farmed and malted in New South Wales and each grower is known to us personally.
Bourbon, port and sherry barrels are all individually re-coopered to our requirements. Smaller casks are perfectly suited to ageing conditions in the Kinglake Ranges. Kinglake Distillery are also experimenting with local native timbers.
The2500 litre copper pot-still was handmade by Tasmania's premier still-maker Knapp Lewer. It was engineered to produce the heavy, flavourful spirit we're looking for.
Kinglake Distillery off-grid whisky distillery was specially designed to take advantage of its rural location.
Eucalypt-dominated vegetation disperses fine drops of volatile oil into the atmosphere. The oil drops increase the risk of fire, perfume the air and scatter the blue light rays of the spectrum.
Kinglake Distillery ferments are long and washbacks are left open to the local pollens and yeasts.
ID: 60ca80736e5c3ce356d479ca